sunflowers & maize maze experience
One of the happiest sights there is, thousands of sunflowers grown for you to pick and enjoy. Wander through the sunflower paths around the Farm and capture some truly amazing photos as you meander through a sea of yellow blooms! You will be able to choose, cut and purchase your own sunflowers from our pick-your-own cutting area, or alternatively pick up a fresh bunch of pre-cut sunflowers from our shop! Keep an eye on our social pages and website for exact dates and times that we will be open.
Our Play-Patch will be open for the children to climb bale-mountain, dig in our sandpits, and burn off some extra energy! Our friendly Farm animals will also be here for you to say hello. There will also be some tasty refreshments available for you to purchase from our refreshment trailer.
Tickets must be purchased in advance via our Book Online Page above.
Available for private hire and professional photographers.
Please contact us via our Contact Page us to enquire.
A NEW design for 2022! Get the family outdoors and lose yourself in our maze! Follow the paths, round the twists and bends, and watch out for the dead ends! See if you can find your way through our Maize Maze adventure. We have hidden clues throughout the maze for you to discover. See if you can collect them all and navigate your way back out again without getting lost!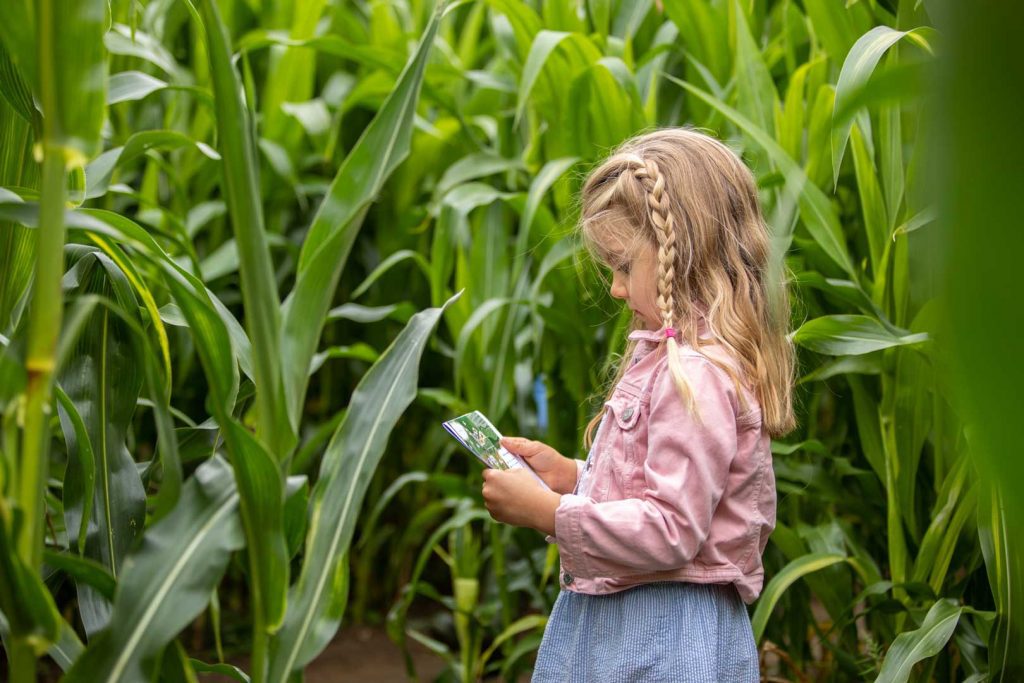 Our pick-your-own Butterfly Knott Garden is a delightful sight to see, bursting with an array of beautiful blooms. The beds in the garden are symmetrical to resemble the wings of a butterfly! You will be able to wander through the garden and choose, cut and purchase the flowers to make up a beautiful bouquet. There will also be bouquets of freshly cut flowers available to purchase from the shop. Whether it be a treat for yourself to bring colour and fragrance into your home, or a gift for a loved one. You can view the Garden on our Facebook and Insta pages.